Custom Cat Portrait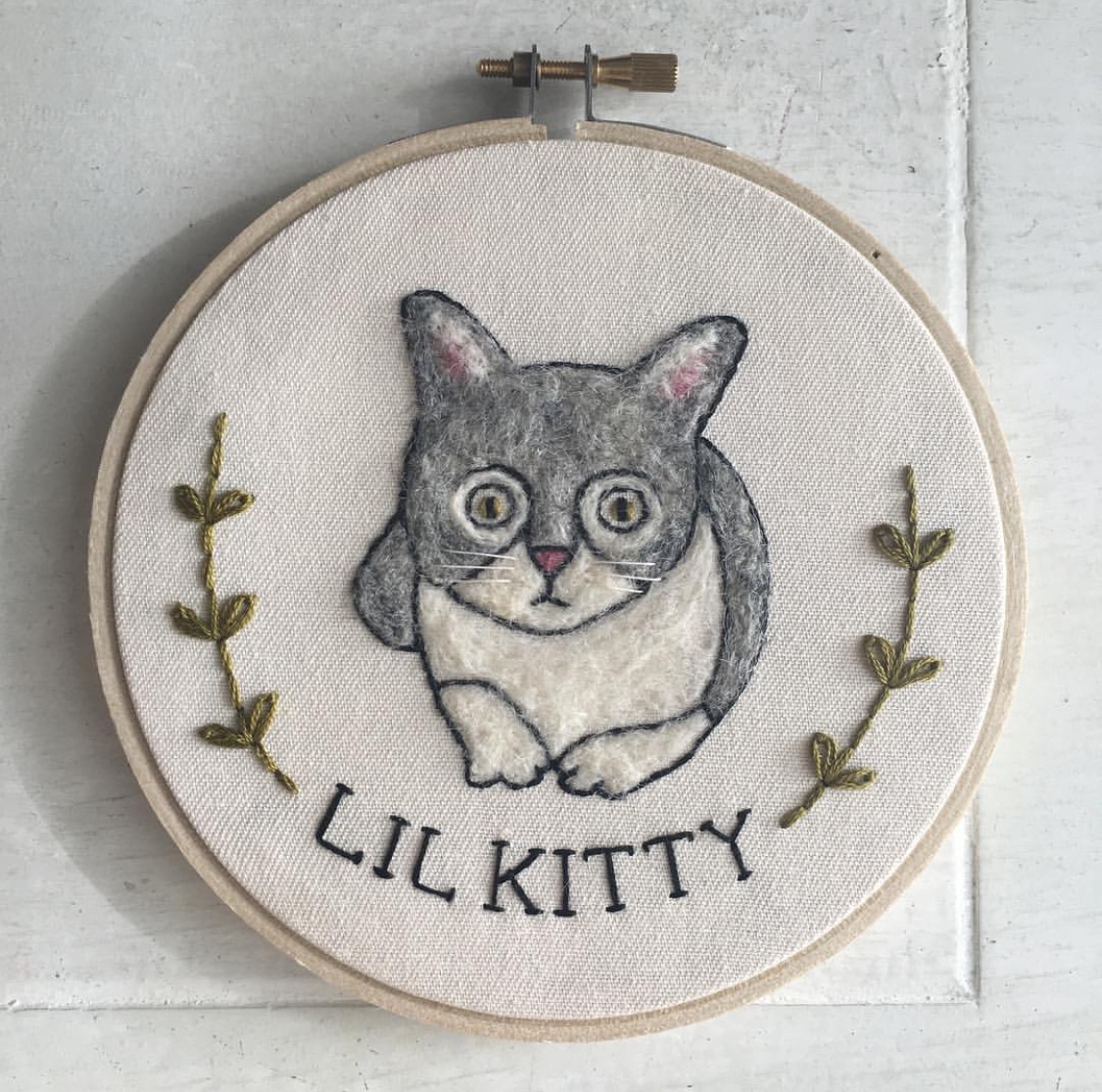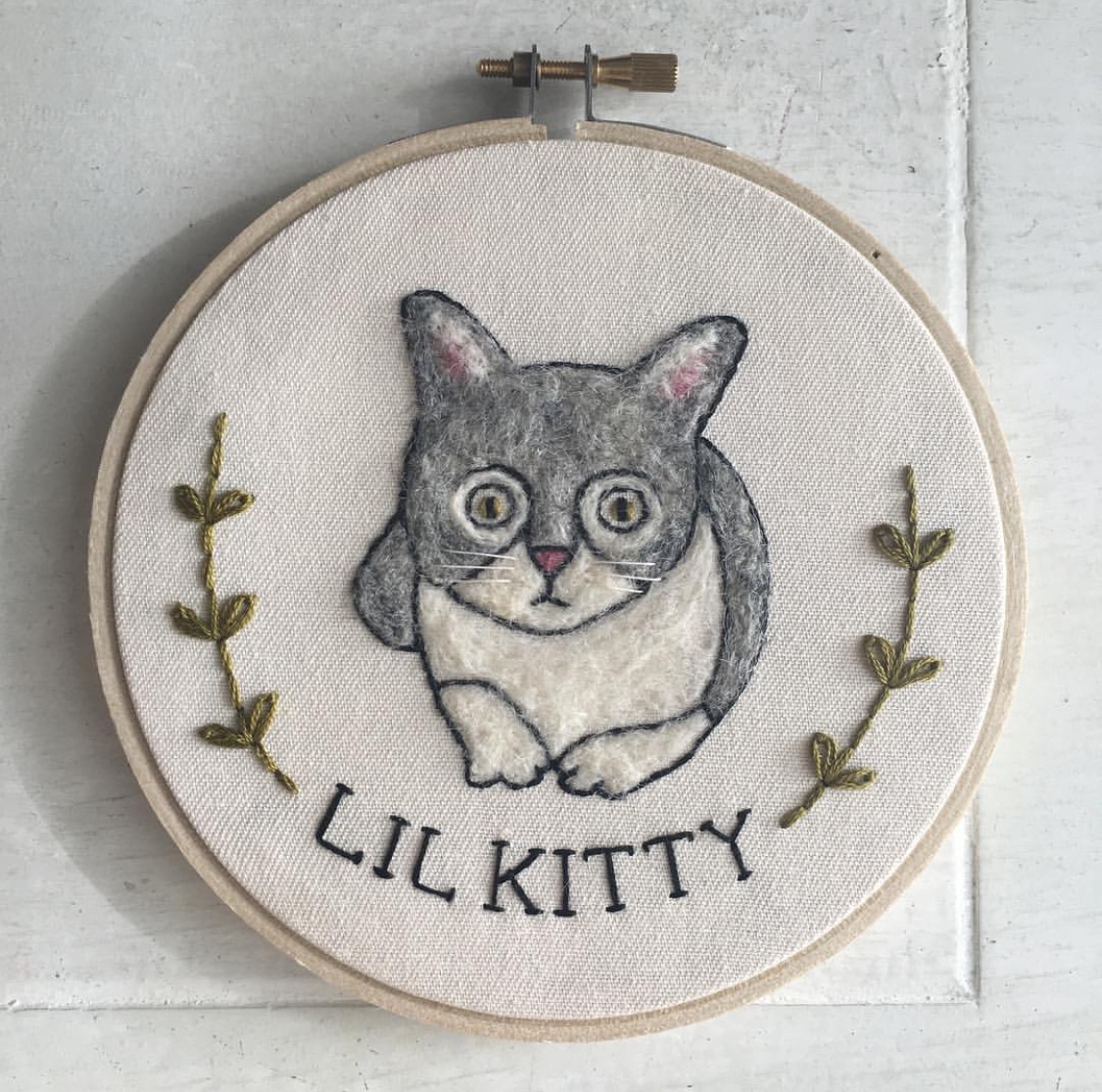 Custom Cat Portrait
One custom cat portrait — designed, needle felted, and hand stitched by Tamara Harper.
When ordering, you'll be prompted to send your name, your pet's name, and your preferred email address. Tamara will be in contact with you to collect your pet pictures along with any other preferences for your piece.
Natural cotton canvas framed in a 6" wooden hoop.